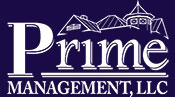 314 West Columbus St
PO Box 205
Dadeville, AL 36853
Phone: 256-825-9273
Fax: 256-825-9276
info@primemgtllc.com
---
Member Of:



Alabama Nursing Home Association
The Coosa County,
Dadeville Area and
The Greater Valley Area
Chambers of Commerce
---
Services for Current Residents
At Prime Management healthcare facilities, we provide occupational, physical and speech therapy services. We also provide restorative services. We provide health and personal care to our residents by a loving certified staff. We also provide 24 hour skilled nursing services.
We provide therapeutic dietary services, meals and snacks, in-house X-Ray services, podiatry services, vision-eye care services, hospice care, mental health services, daily housekeeping and laundry services and beauty and barber shop services.
Additional services that we provide for which the residents are responsible for payment are TV outlets and phone outlets in residents' rooms.
We also have phones, TVs in activity rooms and access to the Internet available for the residents to use.
We provide transportation services for appointments to various physicians if the family is unable to transport the resident.
We have multiple dining rooms to meet the dining needs of our residents. We provide special diet and alternative meals in addition to our regular diet meals. A registered dietician is on staff to oversee the dining preferences and needs of our residents.
Other services include:
72 bed skilled nursing and rehabilitation facility
24 hr. per day skilled nursing services
Occupational, physical and speech therapy services
20 day Medicare stay
Social services and activity program for all residents
Physician and Medical Director on call 7 days a week
therapeutic dietary services, meals and snacks
In house X-Ray services
Podiatry services
Vision/Eye care services
Hospice care/Respite care
Mental health services
Daily housekeeping and laundry services
Private and semi-private rooms
Beauty and barber shop
All rooms ground level
At door parking for visitors
We touch the lives of the people you love